INDIVIDUAL INVESTORS
FUNDAMENTAL EQUITY RESEARCH ON 551 EUROPEANS LARGE CAPS

KEY VALUATION RATIOS
---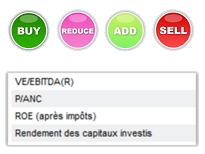 Company financial statements and key ratios along with forecasts for the next three years. Valuation processes have been organized with transparency as a primary objective. Target price is resulting from weighting of several valuation techniques. Our target prices results from a weighted average of several valuation techniques.
4 clearly expressed and committed recommendation types are offered to investors : Buy, Add, Reduce, Sell. The absence of a Neutral recommendation is deliberate.
NEWS, EARNINGS/SALES RELEASES
---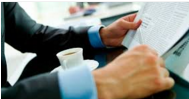 News and results are thoroughly analysed by our analyst and potential impacts on forecasts are implemented
MOMENTUM TOOLS
---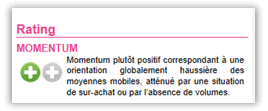 A powerful momentum tool helps investors analyze the relative market trend on any given stock. Combines with our proprietary fundamental approach this creates a powerfull stock picking tool.